STAMPING FOIL PPF
We deliver PPF foil to the customers on time and fast: any order of specific size and type/shade of foil ordered before 11:00 can be delivered next working day.
Every single project requires specific formats of the foils, therefore having 25 mio sqm ready to be dispatched and slitting and cutting machines on different area sites, PPF ensure to deliver customized rolls for every customer. With the  6 mio sqm monthly production capacity, PPF guarantees to provide you rolls in the dimensions from 20mm up to 1620mm width and from 122M up to 6000M length.
Our qualified team offers you face to face contact on special projects. We are here to assist you not only in supplying you products needed for your production line, but also in supporting you while the production process. We are ready to give the advice how to maintain our products under specified parameters and achieve the best results. Polymark and PPF team members can provide technological job description on every special project.
The following tools for stamping and embossing are delivered on demand:
Flat hot foil stamping
Embossing / Debossing
Embossing /Debossing + Hot Foil stamping in one run
3D Embossing / Debossing
Micro Hot Foil Stamping
Rotary Stamping
Inserts
Round Corner Blocks
Job Saver Plates
Thin Plates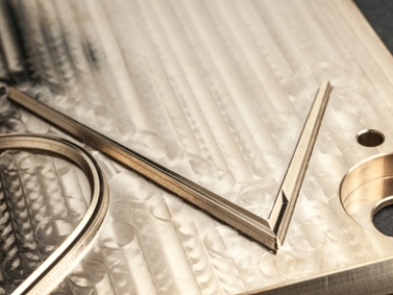 We can also provide you with a Foil Slitting Machine, if you have such demand. Because our technicians are working with supply and service of different machines every day, we will provide you with any technical help and after sales service.
PPF Hot Stamping Foil
Distinct contours of elements as well as high covering capacity and resistance to puncture are the qualities distinguishing PPF hot foil.
You can find a wide choice of foil with different color tones in our color guide: both glossy and matted foil. PPF is able to create your own customised colour in case you don't find the one you like.
It's not the color that is the only criteria – PPF also provides foil regarding to the characteristics of the operation: for fine lines, plates, universal foil with medium release property, foil for paper and cardboard, laminated and varnished surfaces, other complicated surfaces as well as plastics.
Metallic stamping foils and holographic stamping foils for cartons, boxes, labels, packages, paperbacks, advertising materials, cards and other uses in wide graphic sector.
Type GSF
This hot stamping foil is recommended for OPP paper, glossy, semi-glossy, matt papers. Very good for stamping of small and medium details, high stamping speed, embossing, good abrasion resistance,  has hard — medium release and provides stamping with better definition.
Applications
Cigarette packs, liquor boxes, labels, cards, paper, stickers.
Stamping conditions (type of machine, temperature):
Vertical: 120-160°C, cylinder: 145-170°C, rotary (flexo): 190-215°Cand  rotary (Steuer Foil jet): 220-240°C.
Type VA
This hot stamping foil is recommended for OPP laminates, printed, unprinted and varnished (coated) surfaces, good abrasion and scratch resistance, has soft — medium release.
Applications
Plain paper, PVC labels, cigarette packs, cards, OPP film laminated paper, PP synthetic paper, coated paper.
Stamping conditions(type of machine, temperature):
Vertical: 105 — 135°C, cylinder: 130 — 160°C, rotary: 200 — 240°C
Other types of PPF Hot Stamping Foil are available on request.
Narrow WEB cold foil
Cold foils for narrow web printing
Foil transfer occurs inline as for sheet-fed printing and can be easily integrated into the printing process.
The main application for cold foiling in narrow web printing is plastic self-adhesive labels, mainly polyethylene or polypropylene labels, paper labels, tube laminates and folding boxes.
Foils
CV-F & CV-FP are standard grades of web-fed cold foils for narrow-web printing.
Colors & Shades
Silver/Gold, other metallic shades/colors & holographic designs are available by request
Sheet-fed cold foil
Cold foils for sheet-fed offset printing
The foils are processed inline on the sheet-fed offset printing machine using conventional offset printing plates.
Application
The main applications for cold foiling in sheet-fed offset printing are books, commercial print jobs, magazines, wet-adhesive labels, advertising posters, flyers, post-cards, greeting cards and art print´s.
Foils
CV-O & CV-OU are our standard grades of sheet-fed cold foils for offset printing.
Colors & Shades
Silver/Gold, other metallic shades/colors & holographic designs are available by request
Foils for plastic
A special foil for plastic surfaces is mainly used for a cosmetic products: lipstick covers, mascara bottles, container cases, plastic tubes and many other. It is defined as having superior chemical and abrasion resistance.
PV-A, PV-C, PV-K, PV-V all types are applicable on plastic products, cosmetic boxes, cosmetic pens and pencils, lipstick tubes and other plastic surfaces.
Holographic foils
Holographic foil is widely used for decoration of packaging and labels due to its high brightness and eye-catching effect. It consists from not only the multi-shiny surface, but also a specific pattern which can be chosen from our catalogue of holographic designs (available upon the request).
Security holographic foil
The manufacture of high-quality hologram images requires high-quality base materials. We do supply such materials as well as images and the transfer film which is also used in the technology.
Hologram images are well-known as an instrument for protection against forgery. They change over time and are supplemented with new effects — modern hologram images differ from the ones which were used few years ago. Our experts will help you to understand this sophisticated technology and to make the right choice when choosing hologram solutions for the protection of your products.
Pigment foil
From all the other foils it differs because of it's mat effect – you can hardly say it's a foil at a first glance. However, this type stands out for high saturation of colors and high-quality, puncture-proof covering. Accuracy of the edge is ensured for a wide range of surfaces and substrates.
Holo-transfer film
HoloTransfer, is the most cost effective holographic solution nowadays, available for both narrow-web printing machines and offset sheet printing.
You can use the same HoloTransfer film roll for several times and therefore the price of it becomes very customer friendly. This technology allows to add various accents on different elements and easy redesign the image.
Films
Styling of modern packaging and other graphic printing products envisages the use of various finishing of materials. The use of films emphasizes the Hi-Tech trend in the design and attaches a more significant image to products. Like other kinds of foil supplied by our company, films are distinguished by its high quality.